Our recommendation – Getting To Vienna from the Airport:
The fastest and most comfortable way to get to the airport is with the City Airport Transfer. Take some extra minutes to check-in your luggage at the CAT Terminal to avoid airport chaos. We highly recommend CAT as it is extremely reliable, convenient, and price-wise acceptable.
A cheaper (almost as fast option) is public transport using the S7 (below 5€).
The most eco-friendly and cheapest way is to reach the airport is by bike. If you have your own bike its free and if you decide to rent one with WienMobil you can expect to pay only 1,20€. However, this is only possible if you are flying with barely any luggage.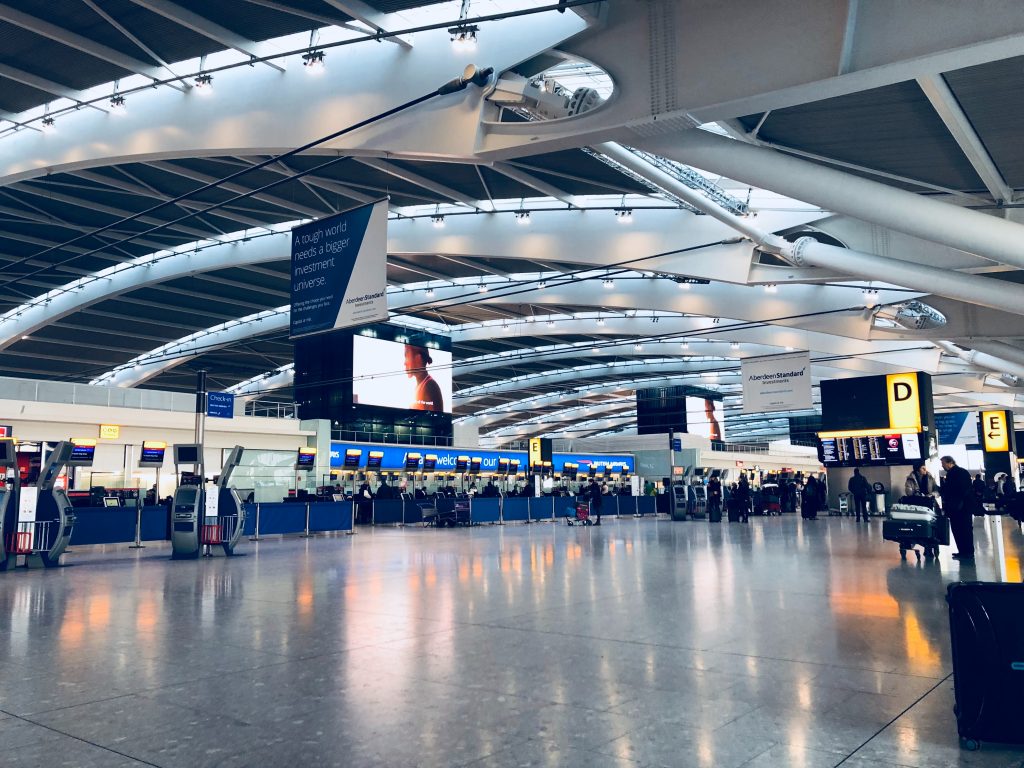 Arriving at Vienna Airport for vacation or a long lay-over? Here are the easiest ways to get to the city from the airport and vice-versa.
Reaching the city center from the airport is quick, easy and there are plenty of convenient options to chose from. You may opt to go by train, bus or even by bike. Here are your options:
Train
You can opt for the City Airport Train known as the CAT, which takes you from Wien Mitte to Vienna Airport in just 16 minutes. The CAT is highly reliable choice as there is a train every 30 minutes from the Airport to Wien Mitte or Wien Mitte to the Airport. On top of that this rail service offers you the option to check-in free of charge at the CAT Terminal at Wien Mitte. If you are too early for your baggage drop-off, you can also leave you luggage at their luggage storage and walk to the famous St. Stephen's Cathedral in only 15min. Price for one single ticket is 11€ and 19€ for a round ticket. You can purchase your ticket online, at the counter, on a ticket vending machine on-site or even in the train with one of their staff-members. CAT's website: https://www.cityairporttrain.com/en/home
If you are in no rush and prefer a cheaper alternative, you can choose to take the rapid transit railway (S-Bahn). The S-Bahn 7 also departs from Wien Mitte and takes around 25min to reach the airport train station. You can expect prices below 5€ and if you already bought a public transportation ticket valid for the same day, you are entitled to an extra discount. Tickets can be purchased online through the ÖBB ticket-shop or at a ticket vending machine at the station.
ÖBB ticketshop
Another alternative is to simply take the Railjet operated by ÖBB from Vienna Main Railway station or Vienna Meidling Railway station. These options take around 20 to 25 min to reach the airport train station and cost below 5€. For time schedule please check the ÖBB online timetable and ticket service.
Bus
In Vienna there is a Bus designated to take you to the airport. The Vienna Airport Lines (VAL) has three Bus Express-lines from which you can depart from Vienna Westbahnhof (VAL 1), Morzinplatz/Schwedenplatz (VAL 2) or Donauzentrum (VAL 3).
One single ticket costs 9€ and round ticket is priced at 15€, yet children and members of ÖBB have special discounts.
Car
You can either drive yourself with Car-sharing or be driven by a taxi. Car2Go by Share Now is a beloved Car-Sharing firm in Austria. Fares and Car-options vary depending on availability – please consult the firm's app or website for further details, as well as terms and conditions. Car-Sharing can be found close to the terminal area in Parking facility 3 on groundfloor (Parkhaus 3, Ebene 0).
Further, you can take a taxi on the spot, which cost around 40-50€ from Vienna to the airport and vice-versa, or you can pre-order an airport-driver to pick you up. There are several airport taxis available to pre-book online, by phone or at the arrival hall at the airport. Depending on the firm you chose, you can expect to pay a fix price of 30-36€.
Firms recommended by us are:
By bike
If you are up for an adventure, try taking your bike to the airport. There are attractive bike lanes and several parking facilities available. In case you do not own a bike but are still up for some cycling before your flight, rent a bike with Nextbike App. Nextbike, operated by WienMobil Rad, is easy to use and only costs 0,60€ for each 30min. From Wien Mitte you should expect to take one hour to get to Vienna International Airport.